14
06.2016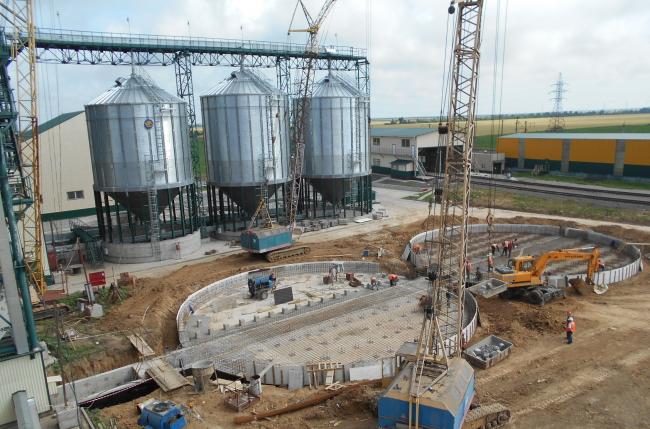 The Allseeds Black Sea continues to increase capacities of the oil-extracting plant in Yuzhny Port. The current agenda is the second stage construction of the silo with capacities of one-time storage to be increased by 1.5 times – from 80 000 to 120 000 tons.
Constructive elements  for the silo are supplied by the Chinese Company Jiangsu Muyang Group Ltd., a traditional partner of Allseeds Black Sea. The first batch of  the equipment from the Celestial Empire is to come in July 2016, although "the Black Sea oilers" are already preparing a foundation for future bin blocks.
"Development of the storage facilities of the Company's oil-extracting complex along with installation of conveying equipment here will improve mobility of the raw stock, substantially increase receiving of the oil raw material and reduce time it takes to handle trucks and railcars", notes Vladimir Slabovsky, the COO of the Allseeds Black Sea.
Press center    
Share: