18
09.2015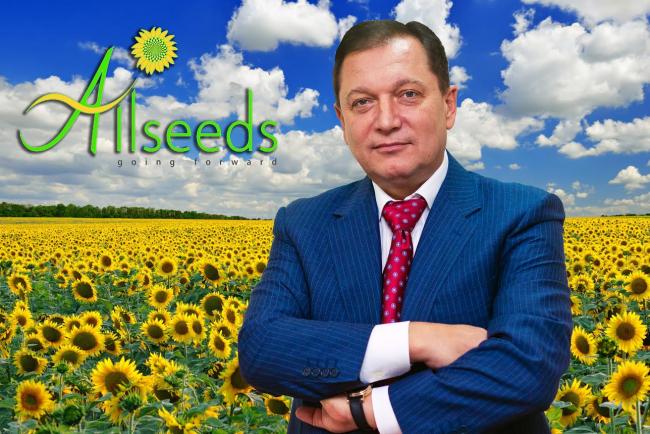 The Allseeds flag says – Going forward! The company team explain this motto as being in advance, not giving up and staying strong in the pursuit of your goals! And much is achieved since the company "reincarnated" in 2010. 
The evidence of this is a grand opening of an oil-extracting plant on July 16, 2015 in Yuzhny port, Odessa - a modern enterprise designed and provided with an up-to-date equipment and built in just 18 months-involving Alexei Pavlenko, Minister of agrarian policy and Mikheil Saakashvili, Governer of Odessa region. The minister then mentioned that opening of the enterprise brings new jobs, local development, social financing of Odessa region, as well as investing in high-tech oil-extracting branch strategically essential for national agricultural sector. A fact that it took place in the middle of fierce political and economic crisis inside the country and escalated into a war, occupation and annexation of its territory speaks for itself. Not so much about the enterprise itself being a technological phenomenon as its owners – incorrigible optimists and real enthusiasts and investors.  Try find 200 million US dollars for investment in Ukraine today in such a condition if you are not a member to a  transnational monster. As triumphantly as only he could have done, persistent Vyacheslav Petrysche came back to oil-crushing, having strengthened his positions and influence on the oilseeds market of Ukraine with launching oil-extraction plant. And even today Allseeds claim their 10 % of sunflower market and 20 % of sunflower oil export of Ukraine! Sorry, fellow competitors, but you will have to give up your seats! 
Two months of test run mode passed since the founding date of the plant with rated capacity of 2400 tons per day and having filled up the stock it proceeded to exploitation of estimated capacity with sunflower crop 2015. In the last few days the plant reached rated capacity, processing up to 1500 tons of raw stock per 24 hours in round-the-clock mode as well as producing high quality sunflower oil by Allseeds. Coming back to ambitions of "blacksea oilers". They are entirely consistent with needs of Ukraine, "agricultural tiger", a common name to all rapidly developing economies. And who feel restrained in "logistic cage" virtually designed by last century example. These, pro-Ukrainian, ambitions of Petrysche and Co. strike imagination, especially now, in a tough war time.
But they are as solid as the plant they have built – extension of the factory by 2400 tons per day, building of a separate soy plant with capacity of 5000 tons per day, berths, extension of warehouse and bin household, which will cost twice an amount of 200 million US dollars. And bring up to 5000 jobs! "But all that will come after we get the berth! At first regional state administration gives us the place for building a berth and then we move forward as planned", said Mr.Petrysche, explaining, that for proceeding with extension of capacities they need a private grain export terminal with one-time capacity of 500 thousand tons – for shipping sunflower and soy extraction cake and possibly grain crops.
"Owing to minister Pyvovarsky we already got positions for two berths from Seaport Administration of Ukraine, but we still have not got the promised approval for developing allocation of water resource lands from Odessa state administration", - investor complains. So we are waiting!
And right there he recalls his corporate motto – Going forward!
Press center
Share: