06
04.2016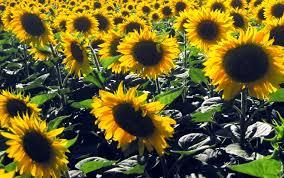 In 2015 sunflower earned the Ukrainian farmers 29,2 bln UAH, while it represents only 20% of the farmed area, produced 36% of the operational profit from crop production according to Sergii Stoianov, the agrarian expert and Chief reputation officer of Allseeds Company.
The report of the State Statistics Service of Ukraine on "Economic Results of agricultural production for 2015" has become an essential tool the farmers for the spring sowing season, amid negative reports on mid and long-term perspectives of the grain market, including corn.
According to this report sunflower is the most profitable crop for farmers in 2015 with +80,3% (+36,5% per 2014), profitability of grain crops +43,2 % (+25,8%), rape +44,0% (+29,2%), soya +38,4% (+34,5%).
While for sugar beet it was only 26,9% (+9,2%).
Due to the profitability of sunflower the farmers earned 29,2 bln UAH in 2015, which is 36% of operational profit from total farm production with only 20% of the crop area. 
It is fair to say that the above mentioned figures include the increase of the cost of production of the basic crops in 2015 against 2014 which was from 50 to 76%.
Press center
Share: