06
02.2017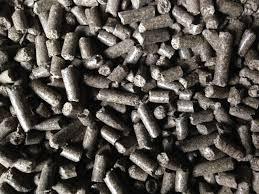 In February 2017, Allseeds Black Sea launches implementation of a logistics project for oilseeds meals trans-shipment using its production facilities in Yuzhny port. There will be three stages of the project implementation. At each stage, one of the three ground level storages will be connected to the company's existing infrastructure and the railway.
Each storage has a capacity of 25 thousand tons, total storage capacity amounting to 75 thousand tons.
This organizational and technical solution will allow the company to diversify its oil meal supply and the oilseeds meals supply of its partners to the sea berths of the Yuzhny port and other operators. This will reduce the costs of operation significantly.
The measure will also allow Allseeds Group to significantly reduce trans-shipment costs of its oilseeds meals. Besides, it will enable the company to produce competitive commercial offers for trans-shipment for its partners who wish to export their products using the company's infrastructure.
"Once the logistics project is implemented, we expect to reach the volume of oilseeds meals trans-shipment at 1 million tons and of income at $10 million yearly, on the basis of the existing infrastructure," said Viacheslav Petryshche, Head of the Allseeds Group's Board of Directors.
Press center
Share: