17
03.2017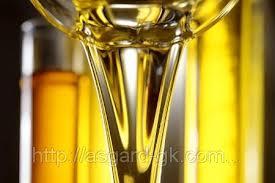 Operating a highly modern and technologically advanced Оil extraction plant and Vegetable oil terminal, Allseeds Group has got the capacity to produce and supply sunflower oil of the highest quality to the world market.
On February 26, 2017, Allseeds sent a vessel Wine Trader carrying 5900 Mt of sunflower oil from Yuzhny port to Italy. It was unloaded at the destination port on March 7-9. The supply operation, until the very unloading in the port of Ravenna, was, as usual, under control of the surveyors NofaLab and Dr.Buschmeyer.
The cargo quality was examined to ensure adherence to the EU and Codex Alimentarius 210 standards, including in the content of mineral oils, pesticides, heavy metals, sterols, fatty acids and benzopyrene.
Quality certificates issued by European inspection services confirm the highest quality of the sunflower oil and its adherence to all EU standards, including in cholesterol content (at less than 0.1%, while the norm is 0.5%).
It is impressive how this sunflower oil shipment to the European Union, one of the many by Allseeds Group, was carried out right at the moment when the hysterical campaign on sunflower oil allegedly adulterated by 'chicken fat' was unleashed in the Ukrainian media.
 Press center
Share: