14
03.2017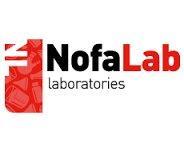 NofaLab and Dr. Buschmeyer Ukraine both member of NofaGroup NV The Netherlands provide inspection of quality and quantity at intake, storage and transshipment at Allseeds Black Sea terminal in accordance with instructions from Principal and agreement for provided services.
All inspection services are provided in accordance with scheme for intake, storage and transshipment, provided to us by our Principal. All arbitrary samples are stored in accordance with this scheme too.
NofaLab laboratory is equipped with most modern equipment for analyzing vegetable oils for various wet chemistry analyses, chromatography analyses for mineral oil, sterol composition (cholesterol – "chicken fat"), hexane, fatty acid composition. Before reporting analyses results, they are being thoroughly checked.
We check all shore tanks to be clean, after oil is transitioned on board of the vessel.
During our inspection, facts, that oil containing mineral oil, cholesterol had been supplied to the terminal, within analyzed samples.
NofaLab and Dr. Buschmeyer also provide inspection of sunflower seeds at intake on Elevator and processing at Oil Extraction Plant in accordance with instructions received from our Principal and Agreement for provided services since April 2015. Inspection is provided in accordance with Scheme for sampling of raw materials, its processing at the plant and finished products, as declared by the Customer, with proper storage of taken samples.
During our inspection, we have not found contamination with mineral oil and cholesterol within analyzes samples of oil produced by OEP and taken as per instructions of our Principal, during storage and shipment on board within analyzed samples.
Director "NofaLab International Laboratories Ukraine"
M. Prokhorov
Share: