10
05.2019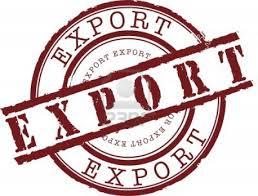 Ukraine has significantly increased oilseeds products export: for 8 months 2018/19 m/y (September-April) the sunflower oil export amounted to 4147 thousand tons against 3707 thousand tons in 2017/18 m/y, an increase of 12%. This is evidenced by state customs data.
The soybean and rapeseed by-products export increased even more: oils - by 65% and 142.0% respectively, reaching over 200 thousand tons and about 150 thousand tons, the soybean meal - almost by 80%, to 460 thousand tons.
The sunflower meal was exported in amount of 3444 thousand tons - 5% more than the corresponding period of the previous m/y.
The oilseed processing industry contribution to the maintenance of Ukraine's foreign exchange reserve is more than 4 billion US dollars.
Аn increasing part in the supply of Ukrainian vegetable oils and meals for export is played by the deepest port of Ukraine, Yuzhny.  In April 2019, it came out on top among the ports of Ukraine in the transshipment of vegetable oils, 1.5 times ahead of the second port on this indicator, Mykolaiv, and more than 2 times Port of Chornomorsk.
Press Center
Share: